Sonoma Strengthening Families Summit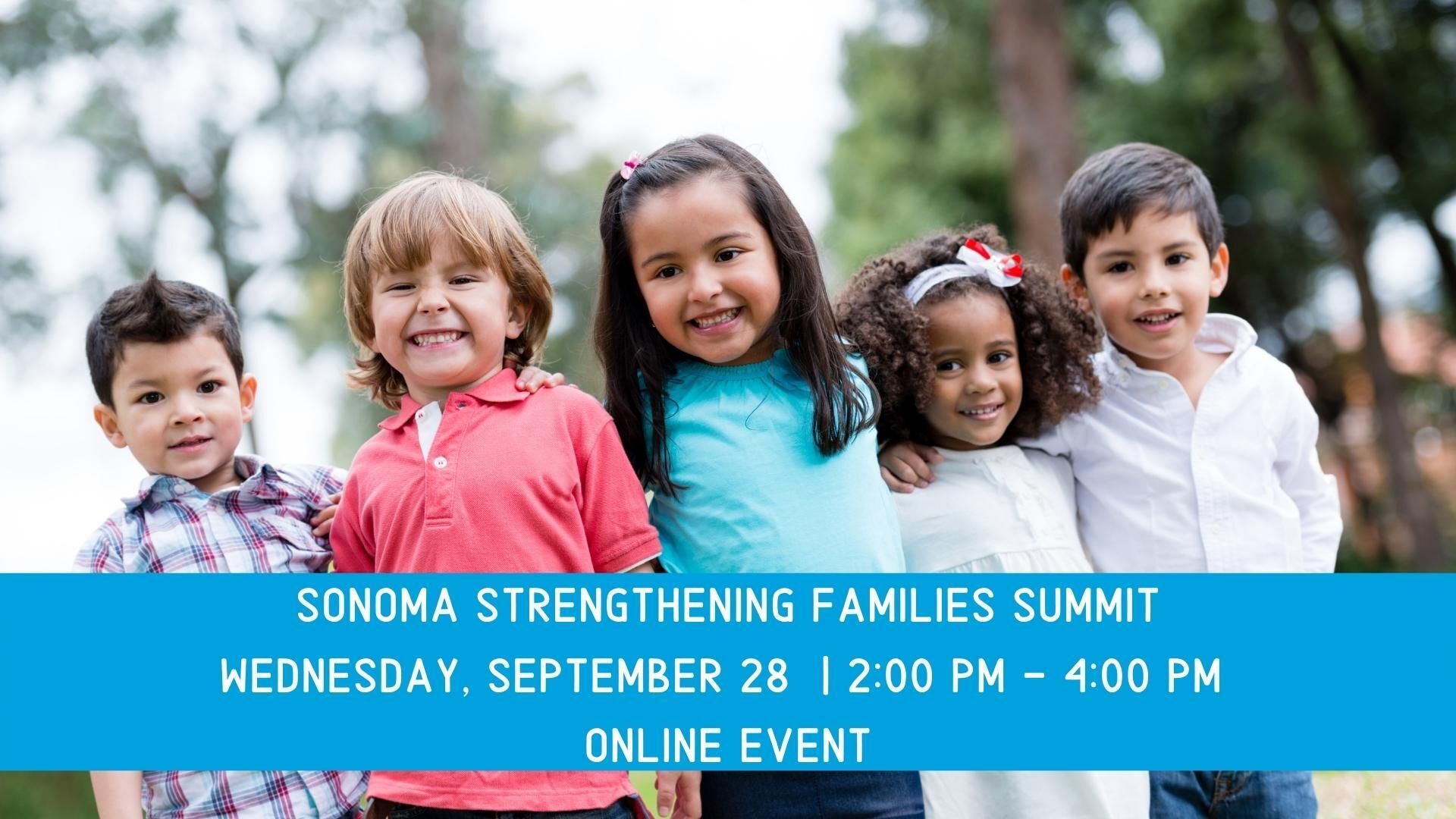 A NEW COUNTY-WIDE PLAN: PARTNERING TO STRENGTHEN FAMILIES
We need community wide input from parents, providers and other partners to build resources across Sonoma that:
● Strengthen families
● Promote child & youth well-being and
● Ensure culturally diverse services
The Strengthening Families Summit is sponsored by Sonoma County Family, Youth and Children's Services (FYC) and the Child Abuse Prevention Council.
ALL ABOUT THE SUMMIT
WHO – We want the voices of parents, caregivers, youth, Tribal partners, community members, family support agencies and others to help shape Sonoma's plan for strengthening families.
WHAT – We'll share what we've learned about the community's needs for keeping children safe and families strong. You'll see what we've created so far as a foundation for the plan. Please join us to brainstorm strategies where the community can come together to better support families.
HOW – This virtual event includes presentation, facilitated discussion and feedback sessions.
To register, please click the register now button on the upper right hand corner of this page. (Stipends are available upon request to those volunteering their time to attend. To request a $25 stipend please check the box on the registration page.)